seo $6.99 per month
Bring more traffic to your website with Search Engine Optimization.
Search Optimization: Improve search engine rankings with keyword and suggested topics tool
Keyword suggestions: Get personalized phrases and words to add to increase traffic to your website and help it rank better.
Tracking your ranking: Track the progress of your website's rank on Google over time
Create your sitemap: Customize, create and submit a site map to aid search engines in crawling your site.
We specialize in Digital Marketing Services that includes, Search Engine Optimization (SEO) and Pay per Click (PPC) which contains Search Engine Marketing, Social Media Marketing and Display Ads (Google Ad Words). Appointed as official Google Partner to provide you the latest and trending online business strategies and most effective practices to boost your business visibility.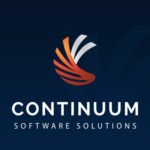 Continuum Software Solutions is one of the best digital and online marketing agencies in Toronto, Canada. We are leaders in providing business solutions using various technologies. Our designers and developers are experts in custom website design, web application & mobile application development. We are also a team of expert SEO, SEM, PPC, SMM services provider.